Dear Media Partners,


Thank you for supporting the Check the Coast at Tax Time Campaign. We would like to thank you publicly through our social media networks, so please let us know when you promote this campaign by contacting Chris Parry at
chris.parry@coastal.ca.gov
or (415) 904-5208. Print ads are also available via this contact.
32 second PSA:
YouTube
Generous individuals who have helped us "Check the Coast" (click to enlarge):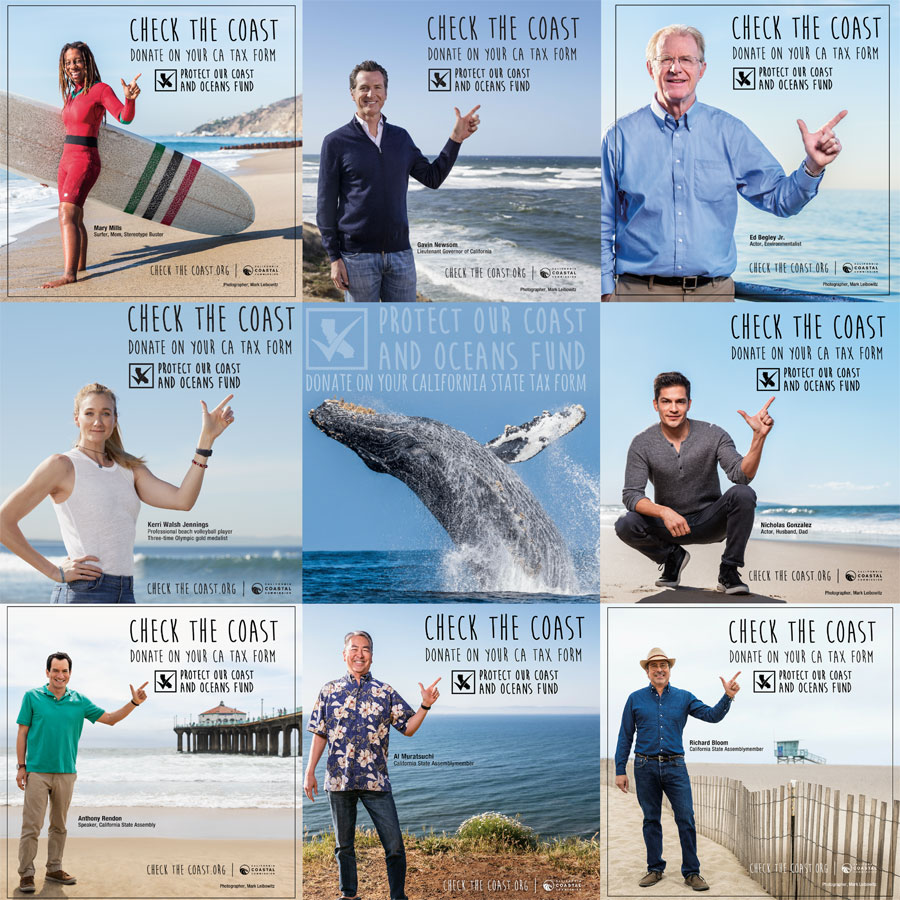 Photography by
Mark Leibowitz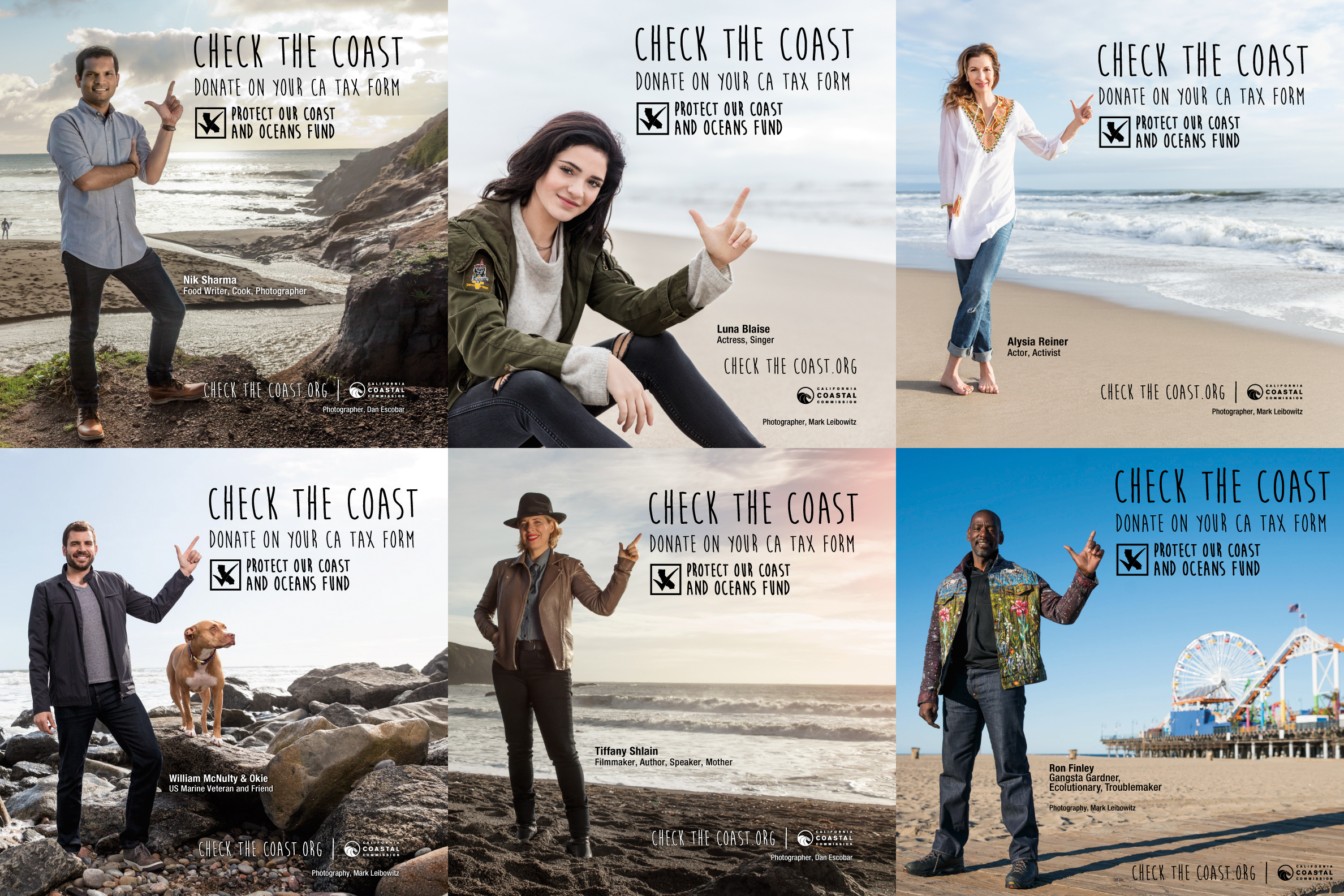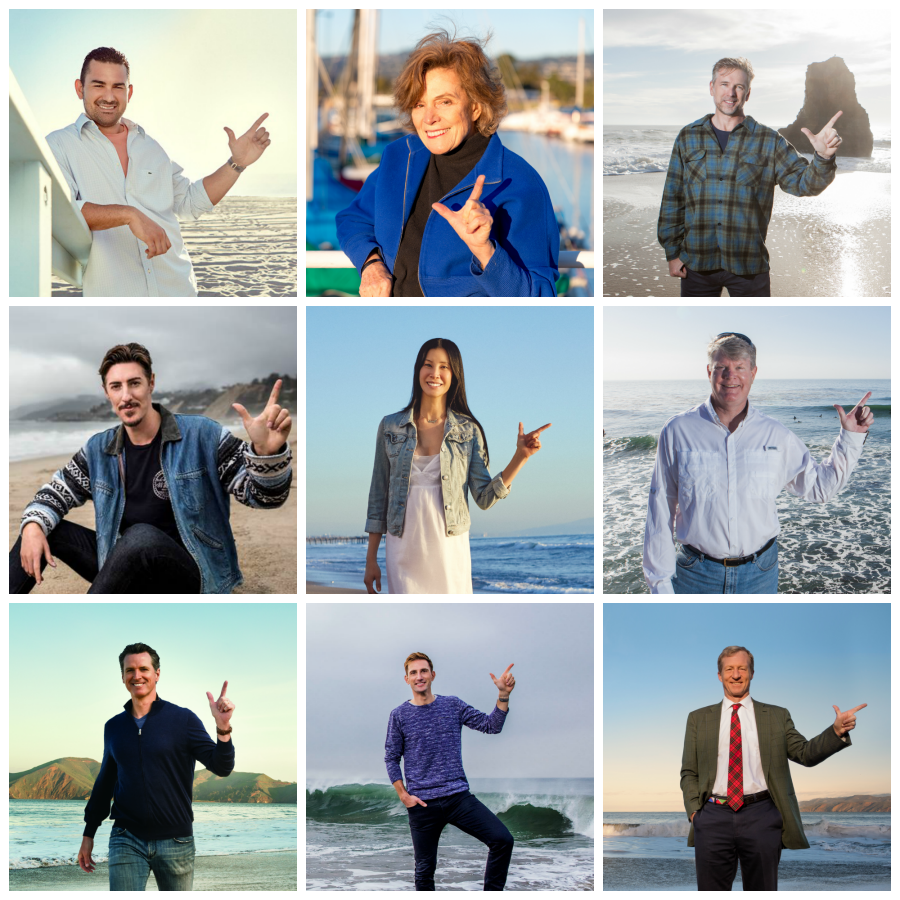 Adrian Gonzalez photo by Smallz + Raskind, Sylvia Earle photo by Taylor Griffith, Wallace J. Nichols photo by Seth Andrews, Eric Balfour photo by Mark Leibowitz, Lisa Ling photo by Smallz + Raskind, Mark Stone photo by Seth Andrews, Gavin Newsom photo by Dan Escobar, Christopher Gavigan photo by Mark Leibowitz, Tom Steyer photo by Dan Escobar