KIDS' OCEAN DAY 2019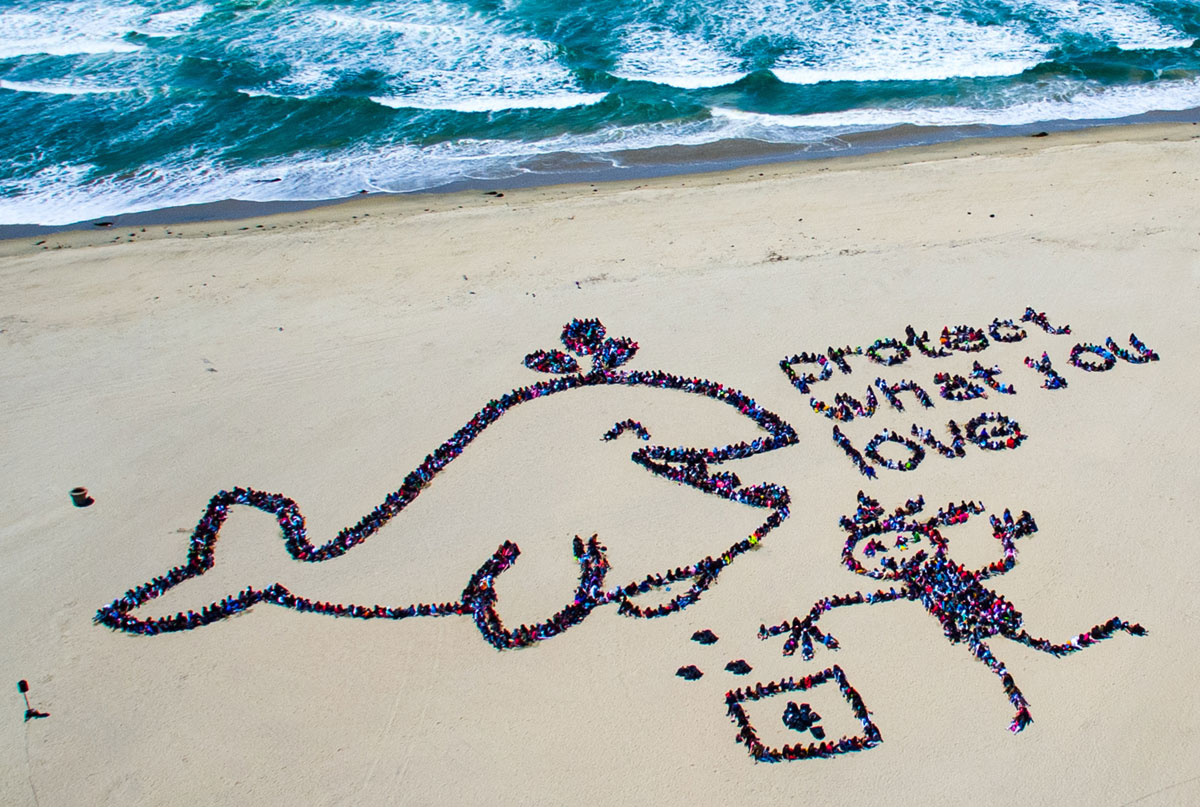 In honor of World Oceans Day, 7,000 California students took part in the statewide Kids' Ocean Day Adopt-A-Beach cleanups at six events from San Diego to Humboldt. They learned about ocean pollution prevention at school and then took a field trip to enjoy a beach day, clean the coast, and form creative aerial messages on the sand. In 2019, the "Protect What You Love" theme encouraged the public to follow the children's lead and help keep the ocean healthy. To see more images and learn more about this annual program funded by the WHALE TAIL® License Plate and Protect Our Coast and Oceans Fund, visit OceanDay.net.
In honor of World Oceans Day 2016, a short video was released to showcase nearly 20 years of aerial art formations as part of Kids' Ocean Day. We hope you enjoy the video.